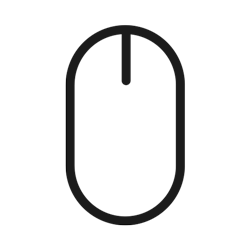 CAPILLARY SOLUTIONS/PREVENTION
Preventing

hair loss is possible with Hair Solution
When it comes to preventing hair loss it is very important to do it well in advance. Therefore, at Hair Solution we have all the solutions, regardless of your background or circumstances for which you are concerned about having the certainty that you will keep your hair.
Preventive capillary diagnostic tests
They prevent the loss of your hair
Get more shine and strength in your hair
Ministry of Health
Authorized Health Center: CS18960
people already enjoy their hair thanks to Hair Solution
Preventing hair loss is essential
Preventing hair loss is the first step to keeping it healthy, strong and shiny. It is much easier to recover your hair if you have previously been preventing its fall. The results of our treatments are always better in patients who prevent their fall.
Hair prevention is a set of practices and care aimed at maintaining the health and beauty of the hair. If you have detected the first hair problems; you're worried about starting to see hairs in bed or shower; you have a family history of alopecia; You have noticed the loss of strength or lack of shine, you should start using appropriate preventive measures to reduce the incidence of these problems and maintain strong and healthy hair.
You can prevent the most common causes of hair problems
Hormonal changes.
During pregnancy, for example, many women experience an increase in hair loss due to hormonal changes.
Physical or emotional stress. In times of stress, the body can redirect nutrients and energy to other vital functions, which can weaken hair and lead to hair loss.
Genetic factors.
If you have a family history of alopecia or other hair problems, it is important to take preventive measures early.
Diseases or medical treatments. Some diseases and associated medical treatments, such as chemotherapy or
COVID-19, can have a negative impact on hair health.
Take care of your hair with our hair prevention specialists
Our hair health specialists provide you with the best care and the most advanced treatments to prevent and care for your hair.
STATE-OF-THE-ART TECHNOLOGY
State-of-the-art technology: let us take care of your hair without worries
Trust our advanced technology and relax knowing that we will take care of and improve the health of your hair, without you having to worry about anything.
Frequently asked questions
Give your hair a new chance. Leave us your details and get started today!
We are committed to your results.
We are leaders in hair solutions in Europe.
More than 10 years of experience.
European leaders in hair solutions.
We accompany you throughout the process.