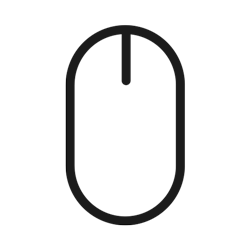 CAPILLARY SOLUTIONS/MESOTHERAPY
Rejuvenate, nourish and
strengthen your hair

in a simple and safe way with Hair Solution mesotherapy
Try mesotherapy at Hair Solution to rejuvenate your hair by applying our revitalizing complex, which includes combinations of vitamins, minerals and different active ingredients directly on the scalp.
Very safe and non-aggressive technique
Recover the brightness, volume and follicles you thought were lost
Stimulates growth and slows the fall
people already enjoy their hair thanks to Hair Solution
Julia's experience with her Mesotherapy
"I have recovered the shine of my hair and now it grows stronger"
Julia had low density in addition to very fine hair. The day he arrived he told us that this was a common thing among the women in his family. For us it was clear, she needed a mesotherapy treatment and today Julia is very happy with her hair and continues to come from time to time to visit us.
He regained the shine and strength of his hair.
Now her hair grows healthy.
The treatment is tailor-made.
Recovers shine, volume and prevents hair loss
Because of aging, stress and multiple other causes, our body is losing the vitamins and minerals necessary for the growth and maintenance of our hair.
Through hair mesotherapy we provide these lost components, also increasing blood circulation and stimulation of hair follicles.
A much more precise and effective technique
Hair mesotherapy is a technique that consists of applying a treatment in different areas of the scalp through microinjections. In this way, you are given the exact dose you need, no more and no less.
If you want more information do not hesitate to contact us so we can give you all the information.
What are you going to achieve with Mesotherapy?
Stronger, thicker hair. Stimulates their growth
Fight DHT to reverse your state of alopecia
Stop the fall and recover follicles that you thought lost
Get all the vitamins you need to get your hair growing back
Visible results from the first month
The results begin to be observed in the short term, although the greatest change is noticed between 3 and 6 months.
In the first month, hair loss decreases very significantly. Less hair fat is noticeable and dandruff is reduced, or even completely eliminated.
To all this is added that, from the third month of treatment, an improvement in hair density is perceived, since mesotherapy provides more thickness to the hair and recovers some of the deteriorated follicles, which were at risk of being lost or that no longer existed.
We have our own clinics and collaborators under the quality standards of Hair Solution
It doesn't matter where you are. Surely there is a Hair Solution center near you. Contact us so that we can inform you in detail.
Finance your treatment with us
Now you can finance all our treatments up to 60 months. Free for up to 24 months.
Now taking advantage of one of our programs, you can have a guarantee of up to 12 months
Frequently asked questions
Give your hair a new chance. Leave us your details and get started today!
We are committed to your results.
We are leaders in hair solutions in Europe.
More than 10 years of experience.
European leaders in hair solutions.
We accompany you throughout the process.